News
NEW RESOURCE: Indigenous Employment Evaluation Framework
This Indigenous Employment Evaluation Framework has been developed, to help organisations self-assess their commitment to and overall support for Indigenous employment.
The Framework draws on various studies of Indigenous employment and procurement carried out by the Centre for Social Responsibility in Mining (CSRM) at The University of Queensland.
While focused on the Australian on-shore extractive sector and associated Aboriginal and Torres Strait Islander populations, much of the learning is applicable to other sectors and to the broader fostering of Indigenous employment.
The evaluation tool is intended to capture an organisation's situation at a point in time. It includes four Key Dimensions of analysis and a Baseline tool.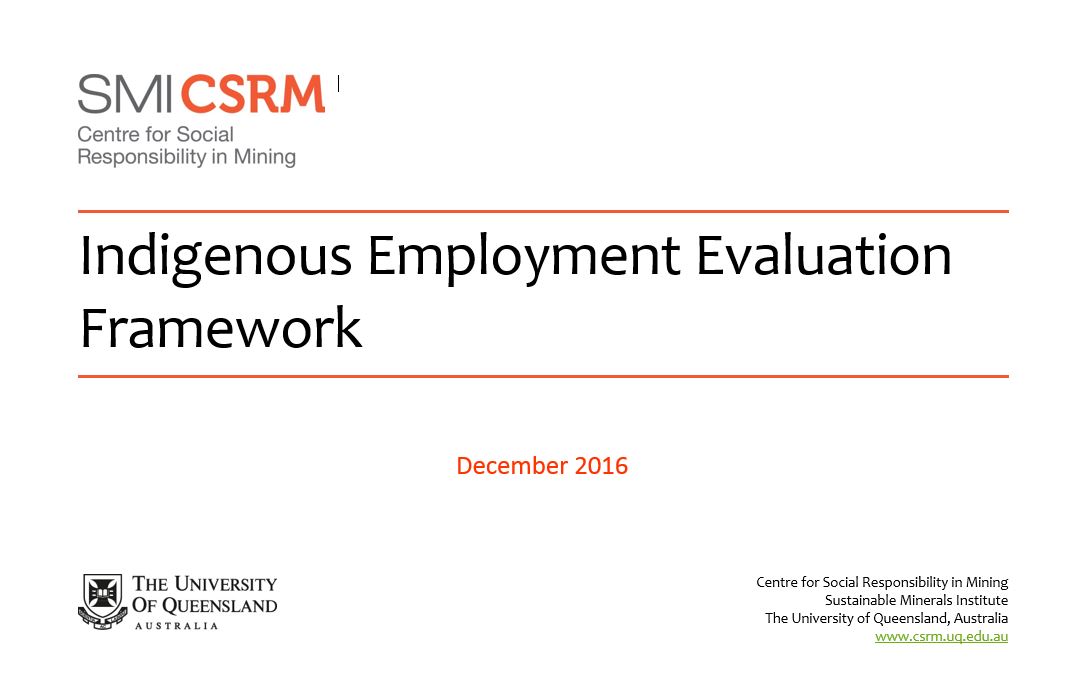 Tuesday, December 20, 2016
Share this link