News
Newcrest Social Performance Leadership Course a Success.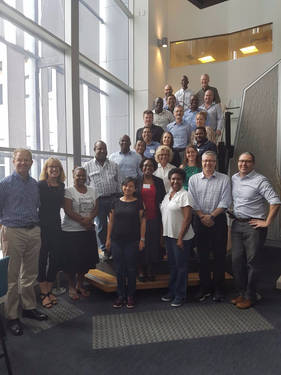 Last month UQ and Newcrest Mining Ltd, welcomed the first students to the Social Performance Leadership program. UQ and NML worked together to deliever this innovative and important initative, designed to share knowledge across and within both organisations, with the overall objective of continuing t improve social performance accross Newcrest's global operations.
Social Perfromance is emerging as a critical success factor for mining companies in the 21st century, and the need to increase the depth and breath of understanding of key issues amongst all stakeholder groups has never been greater.
All participants left having engaged in group activities and have loved having the opportunity to work together and discuss ideas with their peers to ensure the continued improvement in social perfromance at Newcrest operations.
Wednesday, March 22, 2017
Share this link