This report identifies the global trends that are most likely to affect the mining industry over the next decade and considers their implications for Peru. The report begins with an analysis of the institutional context in Peru in 2019, the year in which the study was undertaken. This is followed by a discussion of political, social, environmental, technological and economic trends in that period.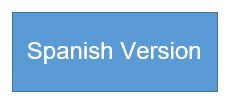 Publisher: CCPM & Centre for Social Responsibility in Mining
CITATION
Cervantes Rodríguez, M., Chávez, J., Pango, A., Sturman, K., Vivoda, V. and Mackenzie, S.
(2020). 'Global trends affecting the mining industry and the implications for Peru'. CCPM and Centre for Social Responsibility in Mining. The University of Queensland: Brisbane.