Research Initiatives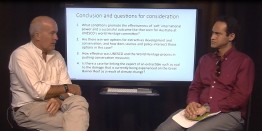 Upcoming events
Research Methods for the Resources Sector
Monday, 31 July 2017 - Friday, August 04, 2017

This five-day Masterclass is designed as a core component of the UQ Diploma & Masters Program in Responsible Resource Development programs, SMI is offering the intensive session to external participants as a professional development opportunity.
---
Social Impact Assessment Training Course
Monday, 17 July 2017 - Tuesday, July 18, 2017

This intermediate course provides a current overview of leading industry practice related to social impact assessment and management that is consistent with IAIA's International Principles for SIA and Guidance for SIA.
---
Local Content Training Course
Wednesday, 19 July 2017 - Thursday, July 20, 2017

Learn how the pursuit of local content can create value in the host countries in which they operate.
---