Research Initiatives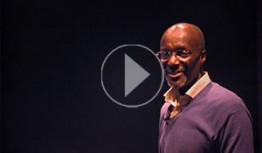 Mining & Economic transformation in Africia: Propostitions for a policy-driven research & training agenda.
Presented by Hamdou R. Wane
View video
View all CSRM Videos
Upcoming events
Social Performance Masterclass in Extractives
Tuesday, 28 March 2017 - Thursday, March 30, 2017

The course is designed for anyone in the extractive industries interested in improving the social performance of their projects and operations, or for those preparing for a career in this field.
---
Social Impact Assessment Training Course
Monday, 17 July 2017 - Tuesday, July 18, 2017

This intermediate course provides a current overview of leading industry practice related to social impact assessment and management that is consistent with IAIA's International Principles for SIA and Guidance for SIA.
---
Local Content Training Course
Wednesday, 19 July 2017 - Thursday, July 20, 2017

Learn how the pursuit of local content can create value in the host countries in which they operate.
---